Hello! My name is Azuma, a member of the publicity team in PyCon JP 2022.
The 6th General Staff Meeting was held on May 30th (Mon)
This time, we shared the progress of each team and reported their concerns.
We are now accepting proposals and sponsors, and preparations are proceeding smoothly!


Venue and Schedule of PyCon JP 2022
PyCon JP 2022 will be held at the following venue and date!
Venue: TOC Ariake Convention Hall

Schedule: October 14th (Fri), 15th (Sat), and 16th (Sun), 2022
Looking for Sponsors for PyCon JP 2022


First application period: Monday, May 30th - Friday, June 10th, 23:59 JST
If the number of applications for a given sponsorship level exceeds the limit of sponsors for that level, the sponsor will be decided by lottery during the first application period, not on a first-come, first-served basis.
Second application period: Tuesday, June 14th - 1 month prior to the event
Sponsors will be determined on a first-come, first-served basis during this period.
For more information on our sponsorship opportunities, please refer to the document linked below.
* Please note that the sponsorship package differs from previous years.
Looking for PyCon JP 2022 Proposals


From beginners to advanced players, we look forward to announcing your shared knowledge of Python .
We are looking for presentation languages ​​in
Japanese or English
!
Please check the proposal page for details.
Looking for staff


PyCon JP 2022 is looking for volunteer staff for the conference.
We also accept trial participation at each staff meeting .
If you are considering becoming a staff member, please feel free to join one of our meetings which are open to everyone, not just staff.
Please use the form below to apply for staff.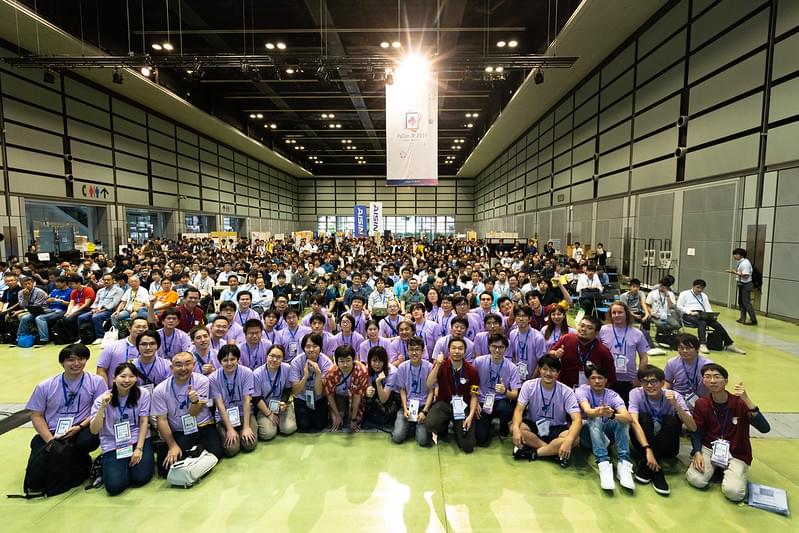 ぜひ一緒に盛り上げませんか?




You can see the details of recruiting staff, such as the chair's thoughts for the event, from the following article.